Subtitled The Story
of Parker Brothers,
from Tiddledy Winks
to Trivial Pursuit.
Check out the 120-
year history of this
gaming pioneer.
You can gain a first
taste here.

Get four great card
games all in one
package with Mü
and Lots More.
Included are Njet,
Willi, Was Sticht?,
Mü itself, and a
special dragon.
Special sale on

Games Magazine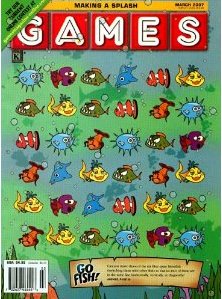 Regularly priced at
$50, a full year is
now available for
just $30. So easy
to get a great
selection of reviews,
puzzles and fun in
your mailbox on a
regular basis.
(US customers only)

Having problems
keeping the dice
on the table? Try
out one of these
attractive dice trays
and never lose a die
again.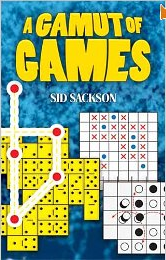 A Gamut of Games
Sid Sackson's classic
book of board and
card games is back
in print. Includes
rules for 38 games
both old and new,
many of which have
also been published
standalone.